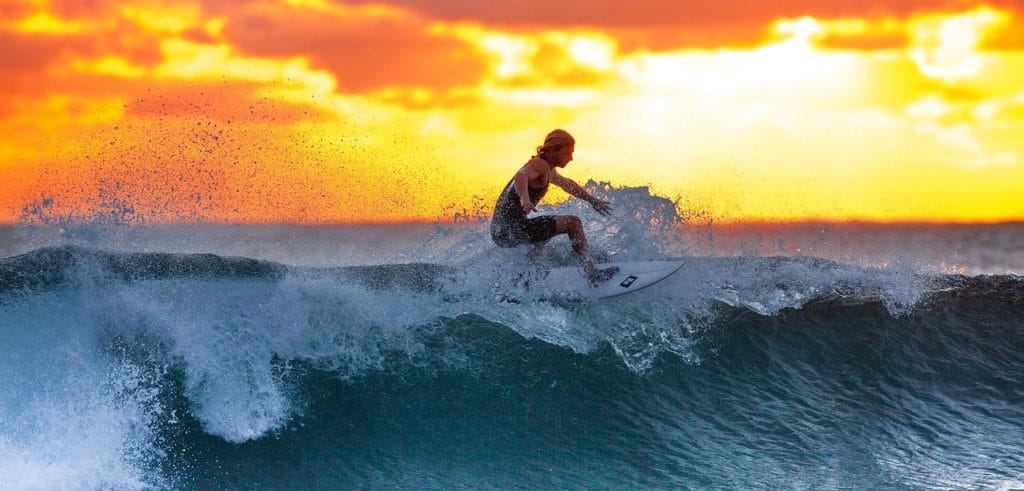 Colby Leachman lives and breathes Venice Beach culture. For this entrepreneur, life in LA's start-up hotspot is all about surfing — both literally and figuratively!
 In his downtime, the Venice resident catches waves as often as he can. More than just a seasonal pastime, surfing is something of a priority in Leachman's personal life.  While some might hit the gym or go for a jog, his fitness routine includes shredding waves along Venice Beach at least four times a week.
The startup and surfing scenes are what make Venice, CA the perfect home for Colby Leachman. But that doesn't mean that he's opposed to navigating unfamiliar waters. Actually, quite the opposite can be said for this start-up savvy surfer! Chasing new waves is important to Leachman. That's why he makes an effort to plan surfing trips when his vacation days roll around. So far, the amateur surfer has navigated waves all over California, New Zealand, Nicaragua and Alaska.
Yes, that's right: Alaska. Always up for a challenge, Colby Leachman put his surfing abilities to the ultimate test when he decided to shred through Alaskan waters. Both personally and professionally, Leachman is all about navigating new frontiers. It's no surprise that his favorite pastime is also an opportunity for him to tap into his pioneer personality.
When planning out a surfing trip, Leachman often turns to his favorite surfing magazines for inspiration. Skimming the pages of publications like Wave Action Surf Magazine, Surfing World Magazine and The Surfer's Journal help him keep up to date on current hotspots and hidden gems.
The beach life certainly has its grip on Colby Leachman. A place of equal parts excitement and relaxation, Venice Beach is his alternative to the gym life. When the surf isn't any good and the waves are just a bit too frisky, Leachman can be found tossing up a game of volleyball. Keeping his mind and body active are important to the entrepreneur who's always on the go — weekday or weekend!